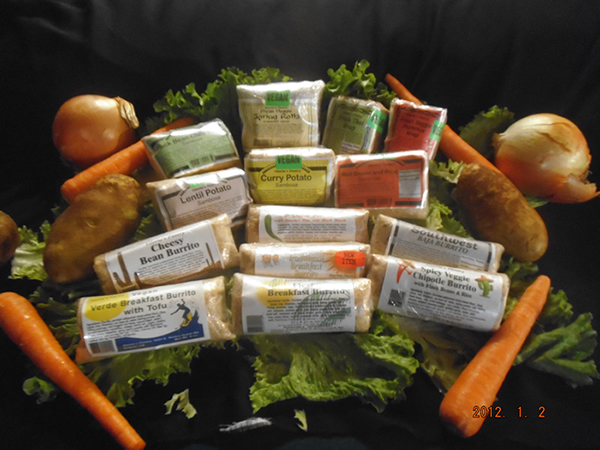 DELICIOUS VEGETARIAN AND VEGAN
"GRAB AND GO FOODS"
FRESH FROM YOUR HEALTH FOOD MARKET
IN THE DAIRY CASE




You can find our products in the dairy or deli case at your local market. If you would like to locate a store near you, Click Here

We have ten healthy products to offer. Click on the items below for more details.


Sambosas:
A flour tortilla filled with fresh vegetables, lentils, rice and beans.

Burritos:
A flour tortilla filled with potato, fresh eggs, salsa, rice and beans.

Wraps:
Arab bread filled with hummus, peanut sauce etc.

Spring Rolls:
Rice paper filled with a variety of fresh vegetables and tofu.

The Sambosas are designed to heat and serve, while the Wraps and Spring Rolls are served cold.

Our kitchen is licensed by FDA, State of California and Santa Cruz county.


Low fat
Little or no cholesterol
Low carbs
High Fiber
All natural

More Info: rowdylc1a@aol.com